Universal and Versatile Pin-On-Disc & Oscillating Tribometer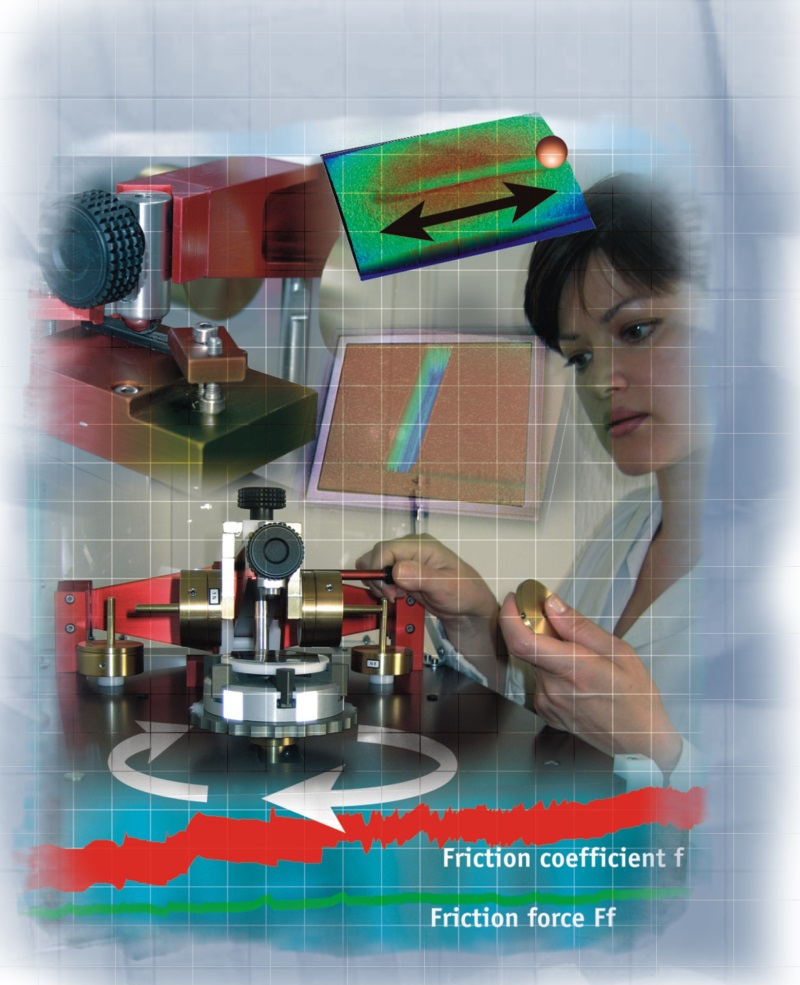 ---
"Do it yourself" calibration Kit
Universal chuck to fasten all shape of samples


Enclosure to control humidity and temperature


Variable speeds (5 to 360 rd/min. & 24 to 101.736 mm/min.) and loads (1 to 200 N)


Printed report with all test results


---
What is the use of a tribometer :


In order to increase performances and reliability of mechanic parts, companies and universities study more and more friction properties and wear resistance of coatings and bulk materials.
So as to reply to their needs we have developed versatile tribometers,
reliable and easy to use.
Pin-on Disc and Oscillating TRIBOtester
In accord with standards: ISO 7148, ASTM G99-95a, ASTM G 133 - 95
Applications
Coatings, bulk material, ceramics, metals, polymers, cosmetic, lubricants and oil additives, etc…
Tests for Research and Development and quality control.