Milli Scratch Tester
Scratch test instrument for adherence characterization and scratch resistance for thin coatings and bulk materials


In accord with Standard JIS 3255
The Scratch test method consists of scratching on the surface, with a diamond tip on which is applied a constant or progressive load.
As the scratching is done, the sample moves under the video system, to examine the different kind of damage done by the tip and to correlate it with the load applied.
Pictures can be digitized and positioned precisely loading graphs.
This standard method allows for comparaison of different coatings, substrates, thickness of coatings, preparations of surface and scratch resistance of bulk materials.
Today's technological advances in polymers, thinfilms and touch screens with low contact pressure, have created new challenges for scratch and friction characterisation.
In response to these challenges TRIBOtechnic has created a new and innovative instrument called the
MILLI TRIBOtester and Scratch Tester PREMIUM

, for friction and scratch test in a low contact pressure range : TWO INSTRUMENTS IN ONE.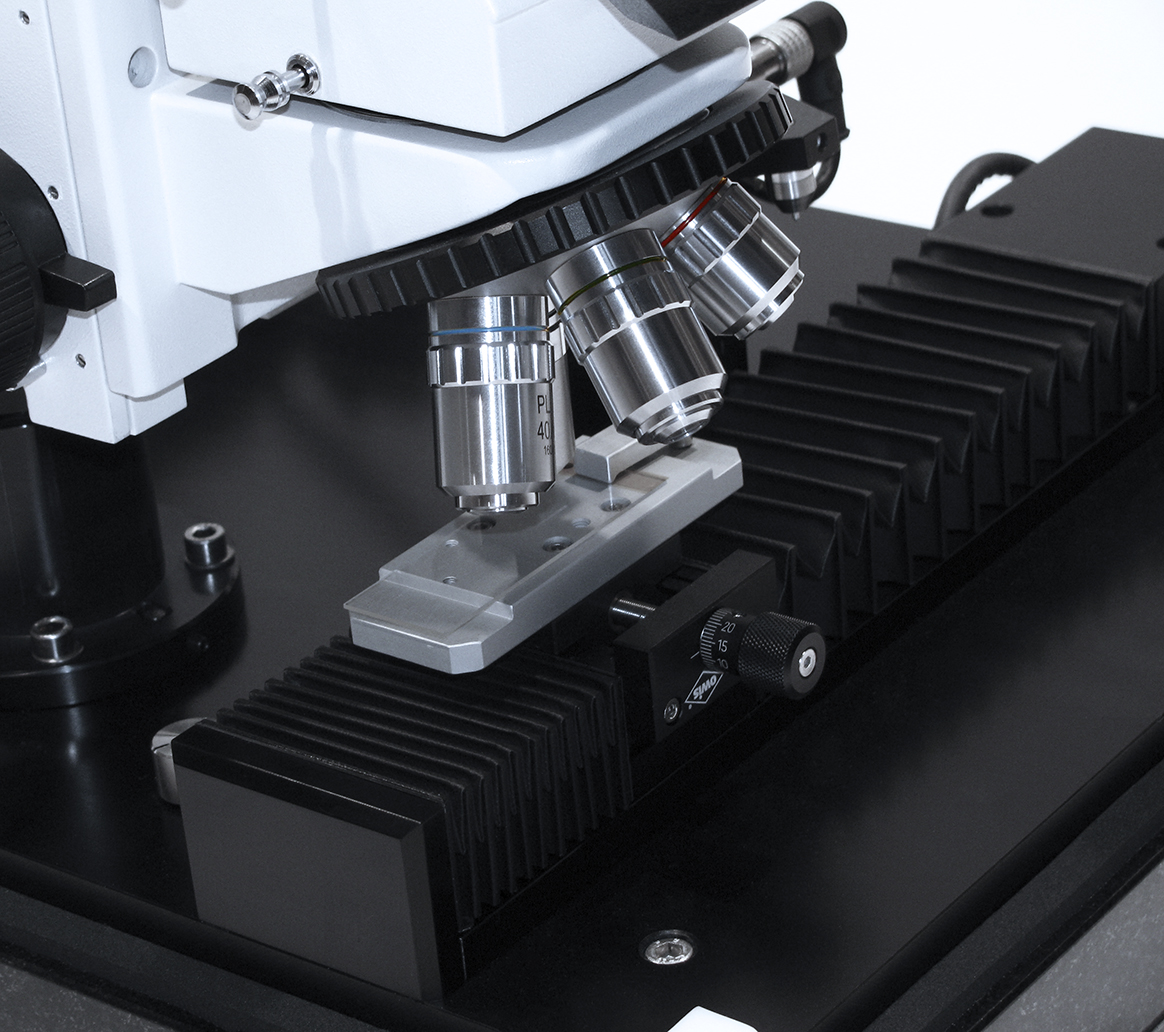 Applications :
• Polymers
• Thin films
• Metals
• Optical coatings
• Paints and varnishes
• Eye glass lenses
• Touch screens
• Semiconductors
• Hard disc
• Protective coatings
• Decorative coatings
• Vacuum coatings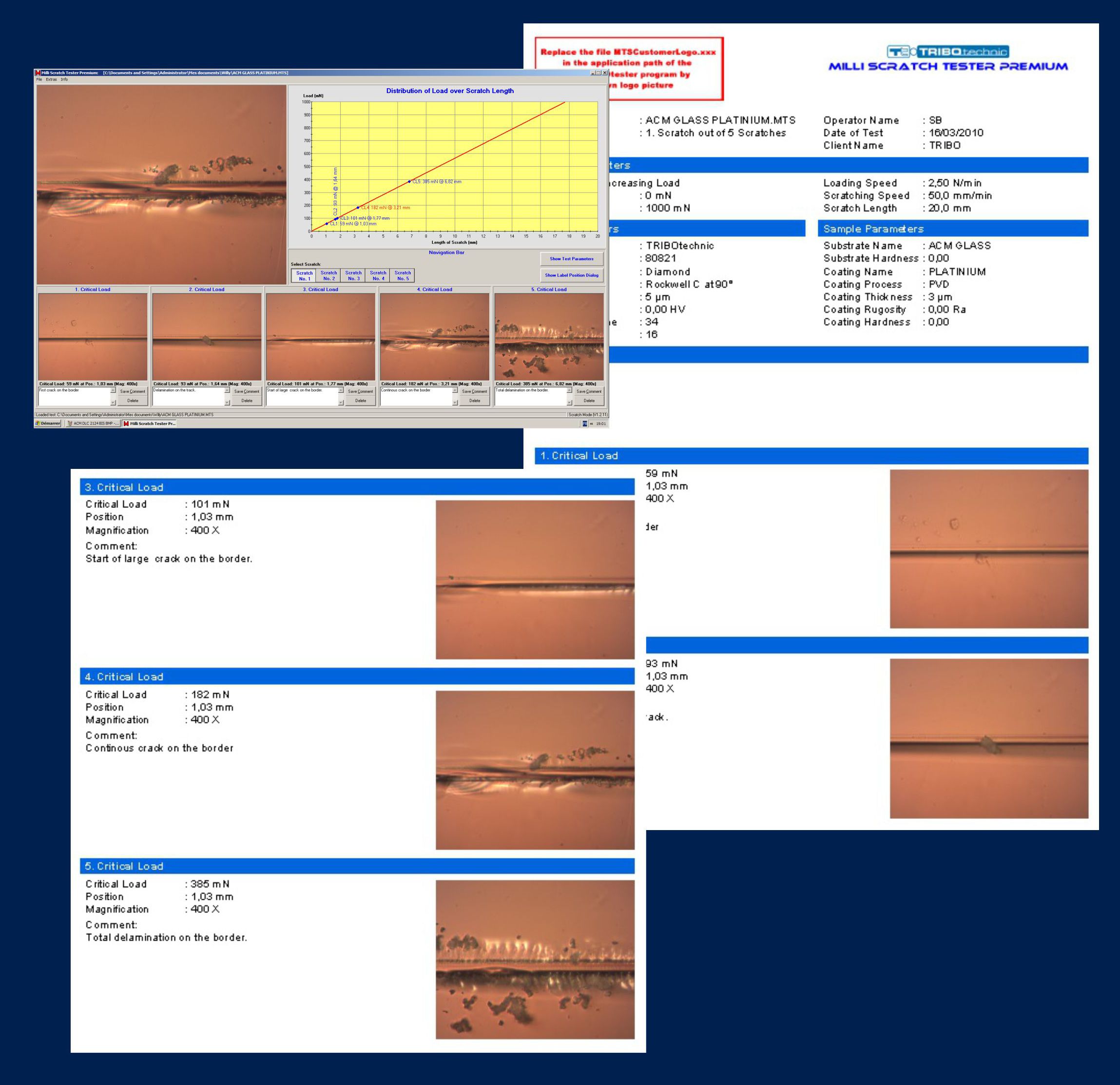 MILLI Scratch-Tester PREMIUM has been conceived in an innovative way, combining a very accurate milli tribometer and milli scratch tester.

"SMART SCRATCH DISPLAY" function : visualization of scratch correlate to applied load.
Precise localization of digitized pictures (with indication of load applied to the location of photos).
"SMART SCRATCH REPORT" function :
Automatic report with the picture of the scratch and indication of load applied to the location of photos and magnification. Automatic synthesis of all scratch results from each sample.