RC adhesion test
ADHE-COAT TESTER
Instrument for adhesion test of PVD coatings
In accord to standard VDI 3198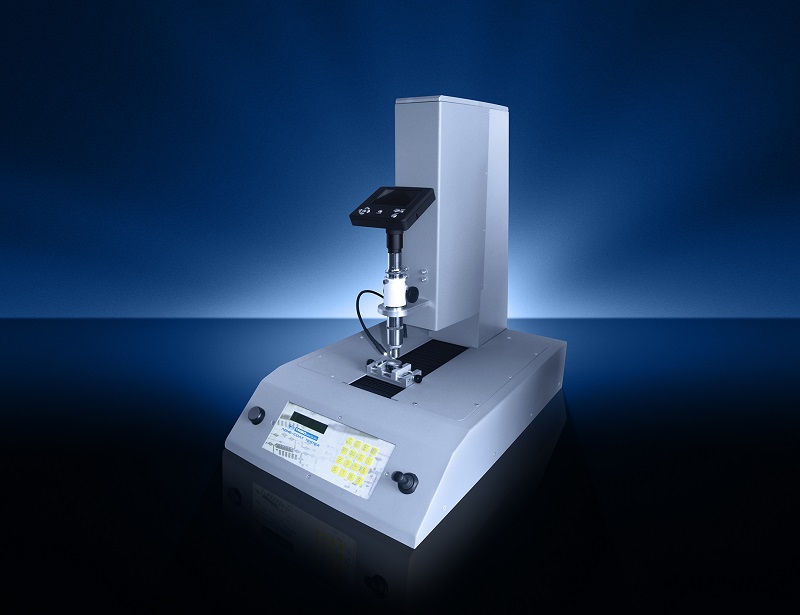 Manufacturers and users of hard coatings are often confronted with the problem of measuring adhesion of PVD coatings.
TRIBOtechnic has created a new and innovative instrument called ADHE-COAT TESTER fully equipped with all items needed for fast and convenient adhesion testing.

EASY AND FAST TO USE:
Indentation and observation
ECONOMICAL TO USE:
Low consumption of diamond tip:
10 times less than a scratch tester.

Applications :
The method is compatible with the following coatings:
- PVD coatings
- DLC coatings
Procedure :
After a conventional hardness test according to DIN 50103, made by a Rockwell C indenter, user can visually evaluate the cracked perimeter. This test must be done on a sample or tool in speed steel at least 54 HRC, coated with layer maximum 5 µm thickness.

Examples of determination of adhesion of PVD coating on steel:
Good adhesion
Adhesion non acceptable